Projects
The current projects where we work or to cooperate, study. engineering, design, build,start-up and management.
2017 - Gulf Region
AFT have done a site visit to the Gulf Region for the set-up of an new vannamei Shrimp project.
Conceptual design and technical engineering will be done at this moment.
More information soon.
2017 - Indonesia
Vannamei Shrimp project Indonesia. Intensive farm with plastic lined ponds and water recirculation ponds.
More news to announce in the next months.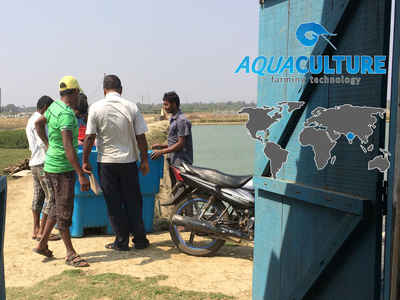 2015 - India
Research and evaluation of existing shrimp farm.
The farm will be redesigned and converted into an intensive
P vannamei
shrimp farm. The project will start with 4 pilot intensive ponds with nursery system.
AFT will design and engineer the farm. On site works follow-up, start up, training and management.
2016 - India
3 ongoing projects in different parts of India. All projects will focus on production with bioflocs in closed greenhouse with plastic lined ponds.
2016 - Germany
AFT signed a new contract for the set-up and engineering of a new vannamei shrimp farm project in Germany.
2015 - Bulgaria
Feasibility study for an indoor RAS shrimp farm Bulgaria, 22 tons annual.
2016 - Canada
Feasibility study for an indoor RAS shrimp farm in Canada 10-20 tons annual.
2015 - Central Asia
AFT is conducting an feasibility study and engineering for the set-up of an Indoor P vannamei Shrimp farm in Central Asia. The production capacity will be 20 tons per year.