About AFT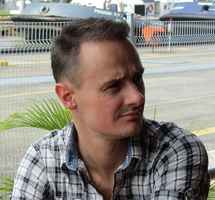 Aquaculture Farming Technology (AFT) offers Independent advice, engineering, project management and feed research in the fields of shrimp and fish aquaculture.
Aquaculture Farming Technology is founded and led by Leon Claessens. AFT areas of experience include: ecological shrimp farming, design, engineering of intensive nursery systems, semi-intensive and super intensive shrimp farms, multi-phase culture systems, biofloc technology, biosecurity, integrated manure denitrification systems, training, operation and management of shrimp farms and feed research trials.
AFT do not sell any turnkey shrimp farm systems.
Leon has hands-on experience, an creative broad-minded spirit and is closely involved with personal attention for each customer. I have had the opportunity to work, mainly with:
White shrimp (P. vannamei)
Tiger shrimp (P. monodon)
Tilapia (Nile. S)
I also have participated in projects with:
Indian white shrimp (P. indicus)
Over the years, AFT has built a reliable network of other experienced specialist in the field of shrimp aquaculture. We combine, as needed our own experience and expertise with that of other consultants and suppliers from our reliable network of relationships.

AFT team members & technical advisors:
Victor Bierbooms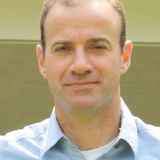 Aquaculture Expert (RAS Recirculation Aquaculture, fresh and seawater) – Systems Development and Operations) AutoCAD.
Leo Minoza
Senior Aquaculture Shrimp Farm Expert, Management of Shrimp Farms.
Eric de Muylder
Shrimp Feed Formulation & Shrimp Nutrition Expert.
Chris Dinneweth
Shrimp Monodon & Vannamei Hatchery Expert.
Karin van de Braak
Aquaculture Health Specialist, Audits & Pre-audit Guidance.
www.sasnet.nl
Jacques Wijnoogst
Designer of Fish & Shrimp Feed Facilities as well as Product Development in several Animal Feed area.
Nina Coolsaet
Aquaculture Fish and Shrimp Nutrition Expert.
Fabio Massayoshi Higa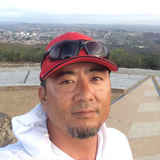 Specialized in superintensive vannamei culturing, mostly in extreme water conditions – freshwater or high salinity.
This way AFT can offer a complete package tailored for your project. AFT likes to make individual arrangements with the client about how they want to achieve there project. And what form you choose, you can count on good agreements, a clear cost and clear planning. Without unpleasant surprises.

Lastly, and most importantly, we build relationships with our customers. Becoming our customer means you have a professional partner and source of information and assistance helping you grow your business with success.